The wines of our Cantina del Soave, historic vineyards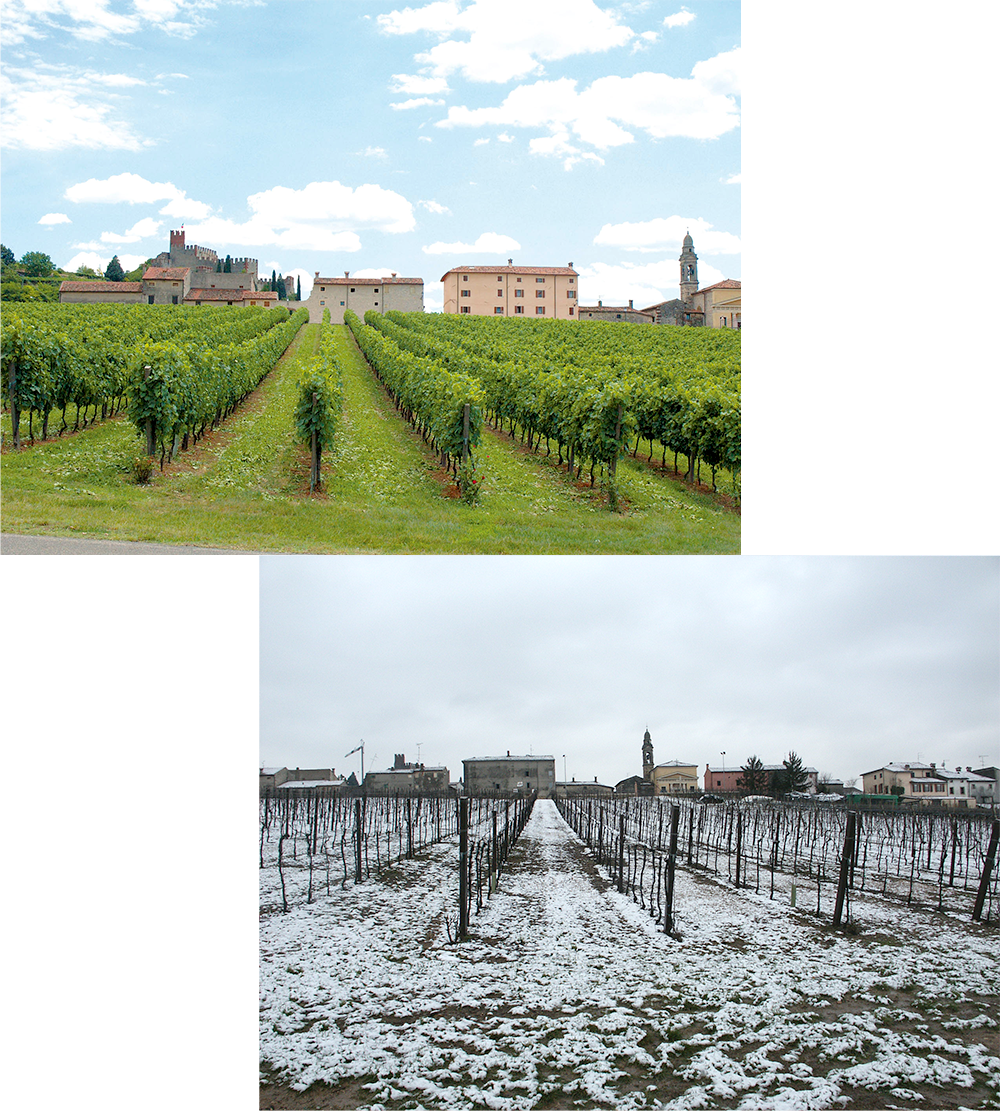 Adjacent to the Soave Castle, right in front of the homonymous chapel dedicated to the Madonna, there is a small patch of land: the Bassanella Vineyard, a two-hectare Cru located in one of the most suitable parts of the Soave area.
The Cru Bassanella is a vineyard of great landscape and viticultural importance that will give you great emotions: a sweet fresh, fruity, highly drinkable and, at the same time, unmistakable character.
The Soave area has always been considered, probably due to the volcanic origin of its soil, the home of a "typical and precious wine" extremely famous in Italy and in the world. The soil has a clayey texture on the surface and clayey in depth; the climate in this area is mild and temperate, with winters that are not excessively harsh and summers that are not excessively hot.
It is thanks to this union and the love of the family that the vineyards give us a very high quality Soave Classico doc every year.
Soave Classico
Bassanella
Soave Classico DOC
Enjoy as an appetizer or with seafood, shellfish and light meats as well pasta or rice dishes with...
Explore our wine selection